Dining at Palmers Garden Centre

Our Cafés
With beautiful surroundings, a relaxed atmosphere and friendly team, our Cafes are really the perfect place to catch up with family and friends.
Whether you are tempted by one of our delicious homemade dishes or by a scrumptious freshly baked cake you will enjoy spending time relaxing in the pleasant environment of either Palmers Enderby or Ullesthorpe.
Palmers Cafés offer new and exciting homemade food each day. We guarantee that there's something for everyone.
The Food
Whether it's breakfast, lunch or just a snack, our Cafés have it all. Our food is made daily from our own recipes using fresh, locally sourced, seasonal ingredients.
Enjoy a simple but delicious jacket potato or choose something from our tempting daily specials menu. We take our food seriously here at Palmers, however our service and environments are relaxed and casual. We have a comprehensive 'free from' menu to cater for special dietary requirements as well.
If you have a sweet tooth then Palmers Cafés are the place for you Our beautiful array of freshly baked cakes on display changes every day. Our bakers love creating new and exciting cake recipes so you can be sure that we'll always have things you have never seen before.
The Best Afternoon Tea in Leicester

Palmer's garden centre is well known locally for providing Leicester's best afternoon tea.   Our experienced chefs take great care to provide a delicious array of sandwiches, beautiful individual cakes and of course a traditional scone with clotted cream and jam- as well as your choice of tea or filter coffee.
Afternoon tea is served from 12:30 to 3pm, Monday to Friday, and from 12:30 to 2pm on Sundays. Subject to availability.
The Staff
Our in-house cooks and bakers pride themselves on the quality and deliciousness of their dishes.  Always striving to create something new and exciting, they work hard to create superb homemade dishes and bakes daily that are not only tasty but great value for money too.
Our Café teams are all dedicated to producing the very best quality, homemade food, and even at busy times you can be assured they'll have a smile on their faces…
Opening times
Customer Notice
Both of our Cafés, Enderby & Ullesthorpe are now open.
The menu will be smaller and lighter than normal whilst our seating capacities are limited.
We will however look at reintroducing some of our customer favourites including afternoon tea very soon.
Enderby
Monday to Saturday 9am-4:30pm
Sundays 9:30am-3:30pm
Ullesthorpe
Monday to Saturday 9:30am-4:30pm
Sundays 9:30am-3:30pm
Breakfast: 9am-11:30am (Sundays from 10am)
Food served: 11:30am-3pm
We look forward to seeing you soon. If you require further assistance please do not hesitate to contact us and we will do our very best to help you…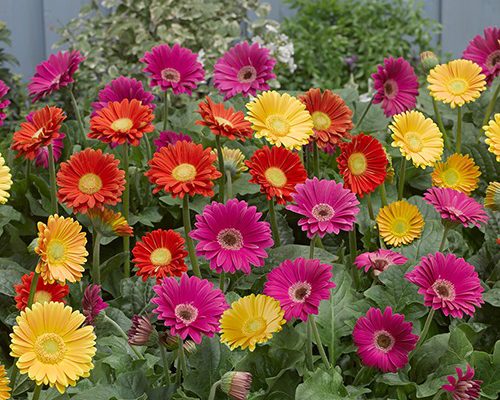 New this weekend, the amazing Gerbera 'Garvinea' – these winter hardy, large-flowered Gerberas are perfect for your garden. Producing flower for 7 months a year with up to 50 large flowers per plant. The new 'Sweet' series have bigger and…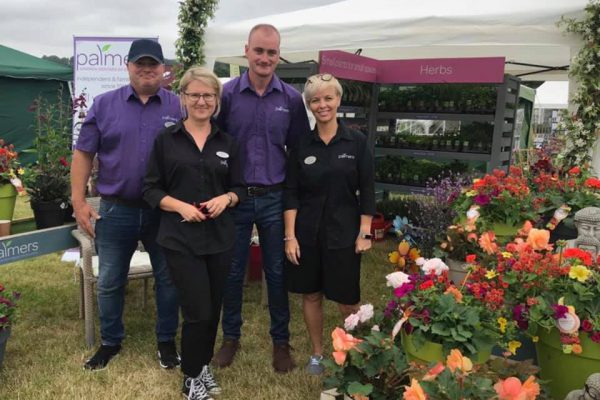 The Belvoir Flower & Garden Show starts today! Why not pop along and see us.. Inspiration for visitors will be found in the collection of show gardens and the new borders competition, all built in less then five days, plus…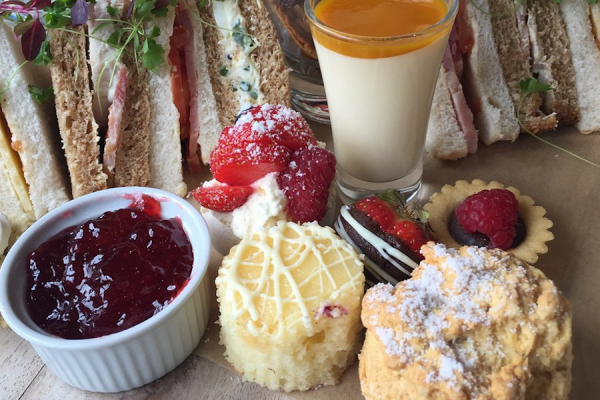 Summer Café Offers Starting tomorrow we have a selection of special offers at Enderby and Ullesthorpe.. Afternoon Tea – 2 for £24 – only £12 per person (Enderby Only) 2 for £12 on our daily specials Monday – Friday Pot…
GET IN TOUCH TODAY
To see how Palmers can help you and your garden!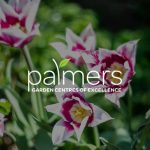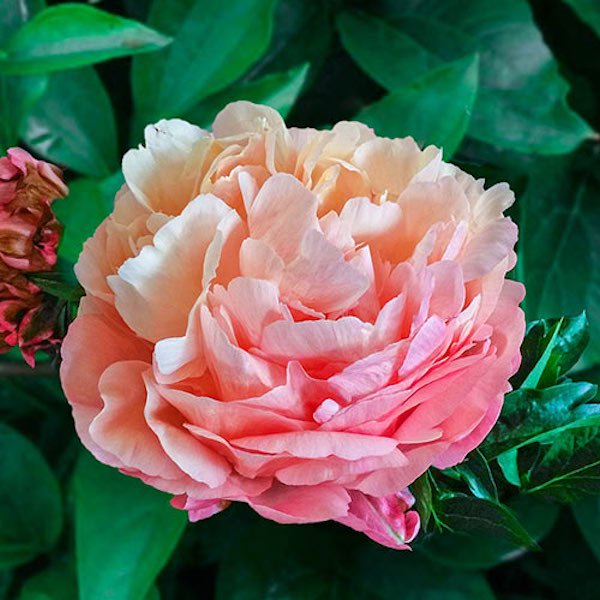 Contact Palmers Garden Centre

"A garden is a grand teacher. It teaches patience and careful watchfulness; it teaches industry and thrift; above all it teaches entire trust."
– Gertrude Jekyll –